Barcode Forms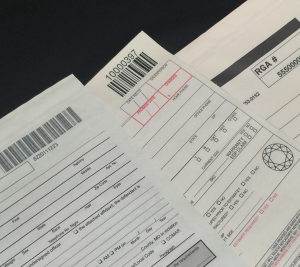 Many key business workflows continue to rely on information that is manually captured from paper forms. For instance, many processes still require handwritten signatures, supplemental attachments, or review by third parties prior to form submission.
For organizations faced with processing high volumes of "fill-and-print" paper forms, our Barcoded Forms bridges the paper-to-digital divide.
Using state-of-the-art barcoding technology, we are certain to ensure the highest accuracy in variable image printing.
We can produce crisp and clear barcodes for a wide range of applications on forms, cut sheets, unit sets and continuous products.
At Victor Printing, we have the print solutions to help your customers make the right choice for their printing needs!
At Victor Printing we have the production capabilities to meet your customer's business document requirements
Applications
Bill of Lading
Coupons
Inventory Control
Inventory Tags
Mailing Documents
Patient Identification
Purchase Orders
Service / Repair Forms
Statements