Statement Stuffers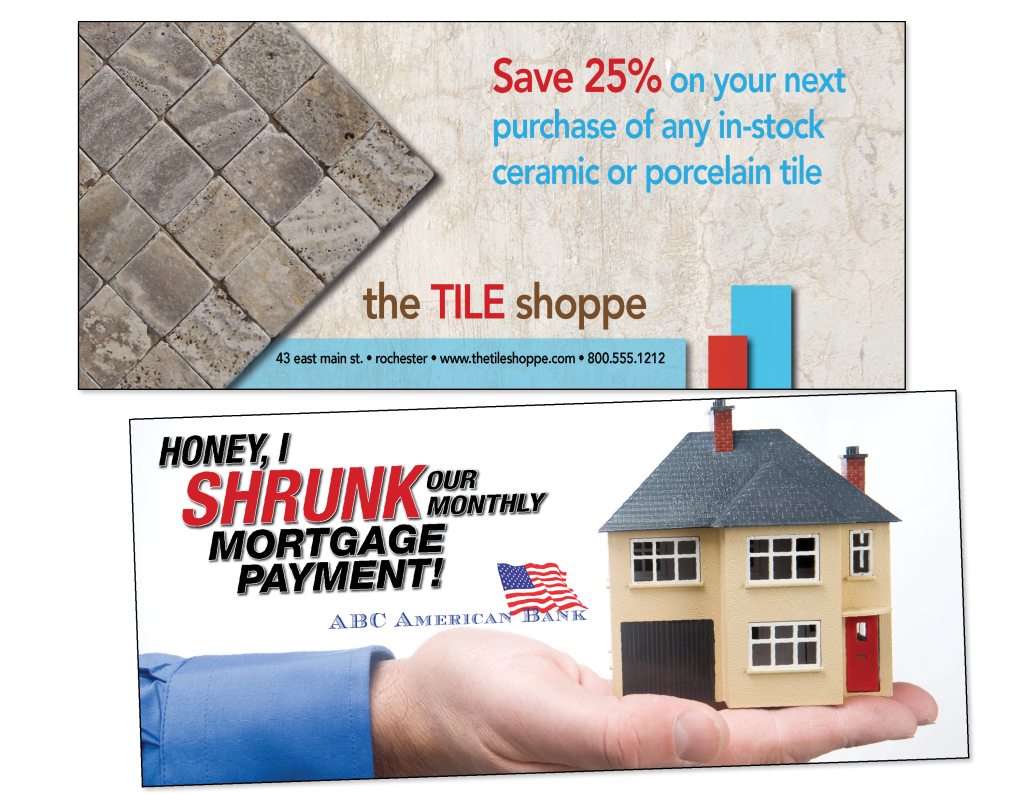 It doesn't matter what kind of business your customers are running, if they've ever had to send something to their clients – i.e. purchase agreements, invoices, etc., then they have the ability to increase their revenue buy effectively using Statement Stuffers.
Every type of business, from banks to online shopping sites, all employ the use of statement stuffers when they send things to their clients.
Highly effective, statement stuffers typically promote a similar product to clients who was already interested in or has already purchased. The client has already shown their interest in the goods or services they've already purchased and may be inclined to purchase the one that the statement stuffer is offering – instant profit!
Statement Stuffers are a valuable opportunity to improve marketing reach, re-target existing clients and increase business revenue without having to pay additional postage costs.
Highlight your customers' statement stuffers with these printing options:
Full color printing on both sides
Gloss Aqueous Coating
Rounded corners
Pantone color
Foil stamping