Booklets & Catalogs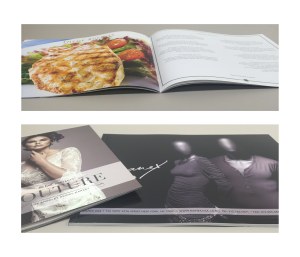 Booklets allow you to deliver useful, eye-catching, targeted information to customers in a way that professionally brands a company and generates sales.
Booklet marketing has proven to be an effective advertising tool. You'll find the best quality printing, better pricing and more options with Victor Printing.
Booklet Printing:
Top quality full-color and black and white printing
Multiple paper options
Small to large quantities from 100 to 25,000
Top-Quality Catalogs
Increase your customers' sales with Catalog Printing! Catalogs are the perfect print-solution to put your customers' products in front of a targeted audience.
As a very effective marketing medium, catalogs not only tell who your customers are what they offer.
With high-quality image printing, you can bring your customer's products to life.
There's more than just the run-of-the-mill catalog, we can off an amazing array of custom options:
Paper stock
Unusual sizes
Die cutting
Embossing
Foil stamping
Variable data
Binding options
And other custom printing effects that will make any catalog stand out!
Make your catalog one they can't forget by contacting Victor Printing today!