Laser Cut Sheets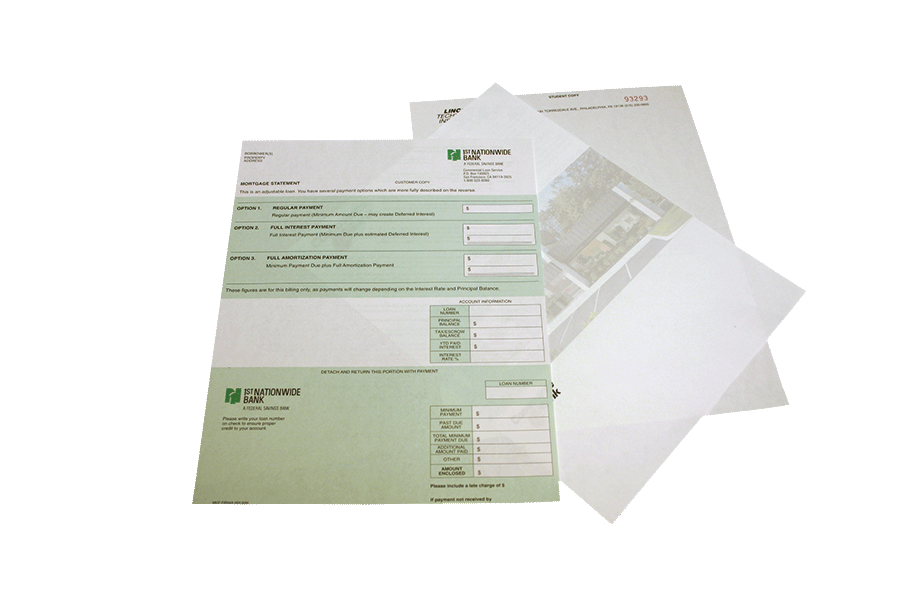 With a comprehensive knowledge in business forms technology applications and access to state-of-the-art equipment, Victor Printing is able to provide you and your customers leading edge solutions to your cut sheet needs.
Using state-of-the-art print technology, our knowledgeable and experienced staff will be able to provide you with advanced and cost-effective cut sheet solutions. From business forms and checks to letterhead and full-color direct mail pieces, we can handle it all.
At Victor Printing we have the production capabilities to meet your customer's business document requirements.
Prescription Pads
Statements
Transcripts
More available product features
than any other forms manufacturer:
Up to 8 Parts
11", 11.667", 14"
12 standard ink colors
1 to 4 color printing
Back printing
Folding
Numbering
PMS matching inks
Padding
Polywrapping
Press punching
Wrap around books