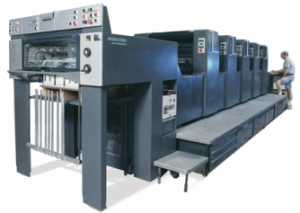 Trade printers exist to help print distributors and local printers with projects that in some way or another are beyond their capabilities.
But if you're like many print service providers, you have questions. When should you consider outsourcing a job? How can you find a trade partner that fits your needs? And can you trust the protection of your client relationship with your print partner?
As a print distributor or local printer, you must ask the right questions to find the right trade printer partner. The first inquiry should be whether the trade printer is capable of printing a job you aren't able to print in-house, which can open up new revenue streams.
So says Terry Richards, owner and partner of Victor Printing. "They should also ask about quality, to ensure you will get the quality your customers expect."
Look for someone who's a full dedicated partner, with the same outcome in mind, someone you can call with a full customer service department. Unlike the average online printer, Victor Printing specializes in offering custom print services.
According to Victor Printing's regional sales representative, Craig Belcik, "we don't have bracketed pricing; you can order any quantity, usually with a 250 minimum, and we can most likely deliver a custom quote back in a day or less."
It's critical that a trade printer considered isn't spread too thin, they are stable, and is in business for the long haul. It should also be trade only and respect the relationships of its customers with their clients.
Call one of our print experts to discuss your custom print options 800.443.2543. Or email Quote Requests to: postmaster@victorptg.com