Commercial Trade Printer Adds New Duplo Finishing Equipment
April 28th, 2014 by admin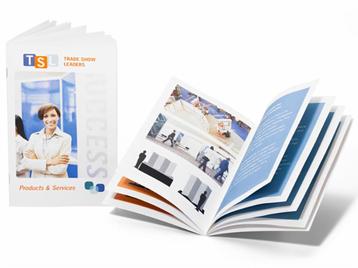 Sharon, PA. – Victor Printing, a commercial trade printer and forms manufacture announced the addition of their new Duplo book binding system. Victor is now suited to produce short run digital booklets with much greater efficiencies.
"The booklet maker has definitely helped speed up production and lower costs. The need to fold signatures has been eliminated," says Bill Richards, owner and partner at Victor Printing. " The bindery turn time has greatly improved and we are pleased the way our new asset is working out.
With two different booklet systems now in production, Victor Printing can run jobs the most efficient way depending on the page count and the quantity. This will get work out the door quicker and at a lower cost to our distributor partners.
The Duplo book binding system is capable of producing a wide range of applications from reports to manuals to corner stitched sets. For 95 years high quality products, great customer service and a strong work ethic have been the foundation to Victor's success.