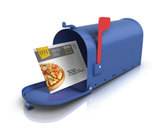 As a business owner, you need to acquire new customers but may not know how to find them, and the same goes for your clients. Here are some basic direct mail marketing tips and strategies to simplify the process of generating leads and converting them into new customers -for you and your clients.
What is Direct Mail Marketing?
Direct mail marketing is a perfect opportunity to get your company's name in the hands of customers who want to hear about your latest products, services, and coupons.

Identify a target list
The list is possibly the single most important element to an effective direct mail effort. Response rates depend upon it. In fact, 40% of direct mail success relates to the mailing list.

Define the offer
The offer is also a critical element.
It must be: Relevant – Specific – Singular – Time Sensitive – Easy –Exclusive – Obvious.

Choose a format
Direct mail comes in a variety of formats – postcard, business letter, catalog, flier, etc. The magic is to choose the format most suited to reach a specific audience and get them to pay attention.

Be creative
Creativity is a key factor in the success of a direct mail campaign. To be successful, you need to connect with the target audience.

Track your results
Start with one simple question to your customers, "How did you hear about us (or offer)?" This question can be asked at every interaction (sales personnel, inbound calls, web survey, etc.) Another element of tracking results is to provide a unique response mechanism (i.e. PURL, coupon code, unique toll-free number, etc.)

Direct Mail Services
When it comes to direct mail marketing, a direct mail piece needs to have a design and message that effectively connects with the target audience.
At Victor Printing, we can help create a number of brochures, pamphlets, postcards and newsletters that can be used for direct mail marketing. Our professional design team can work with you to make your direct mail piece stand out from the competition.
By using state-of-the-art software, we prepare your mailing in accordance with the latest U.S. Postal Service requirements, which allow us to pass postage discounts directly to you. You and your customers will enjoy the convenience of a one-stop solution for printing and mailing.
Save yourself the time and expense of shipping your printed piece to a third-pary mail house!
Call or email us for more Direct Mail Services information today!
P. 800.443.2845 | marketing@victorptg.com
Direct Mail Plus Services