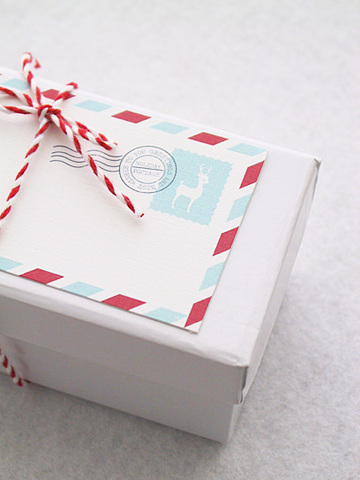 The U.S. Postal Service is gearing up for its busiest time of year, full of holiday cards and greetings, an increase in online shipping and presents packaged up and sent to loved ones.
Here are the key shipping dates for December 25 arrival:
Dec. 10-Priority Mail Express.
Dec. 14- Standard post.
Dec. 16- Global Express Guaranteed.
Dec. 20- First-Class Mail.
Dec. 21- Priority Mail.
Dec. 23-Priority Mail Express.
Greeting cards can be dropped in the mailbox or given to your mail carrier. Anything under one ounce can be mailed with one stamp. Typically, a standard greeting card and a gift card will weigh one ounce.
Some advice to get you in and out quicker and with less hassle:
Put your 'to and from' addresses on the same side of your package.
Include your mailing information inside of the package. This will help the post office in case the box or envelope is damaged.
If you don't know the correct zip code, omit it. It is better to have no zip code than the wrong one.
Try and avoid lunchtime trips to the post office. Evening hours are likely less busy.
HOLIDAY 2013 FACTS
Busiest Mailing / Delivery Days
Busiest Mailing Day: (cards/letters/packages)    Mon. Dec 16
Busiest Delivery Day: (cards/letters)                  Wed. Dec 18
Busiest Delivery Day: (packages)                      Thurs. Dec 19