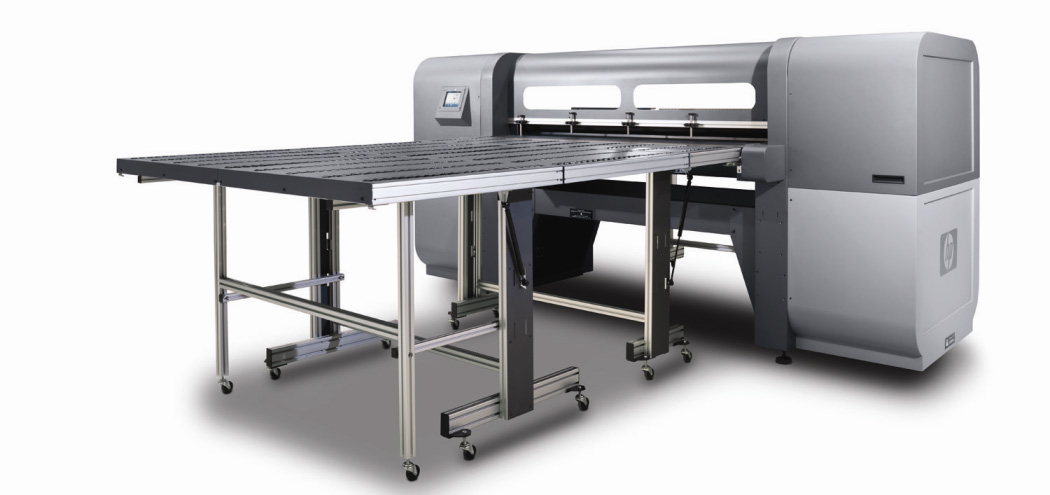 Victor Printing, Inc. has installed an HP Scitex FB500 Printer to supplement existing sign printing capabilities and to offer innovative printing services on a wide variety of rigid materials.
The installation of the HP Scitex FB500 Printer marks another landmark in the development of Victor Printing from its beginnings in 1919 to a modern print service provider (PSP) providing comprehensive services that include prepress and proofing, sign and display printing, commercial printing, print management with web-to-print facilities, mailing services, and in-house finishing.
In addition to FB500's ability to load, print and collect media simultaneously, along with its fast print speeds and dry times, Victor's ability to create high quality prints on virtually any rigid and flexible media, and the use of FB500's white ink, is able to offer a full range of capabilities to their customers.
The HP Scitex FB500 Printer is a versatile device designed for the production of indoor and outdoor graphics on virtually any rigid substrate up to 64" wide and 2.5" thick. The six-color printer has a number of options including white ink, roll-to-roll, and space-saving folding tables for handling larger substrates.
For over 90 years high quality products, great customer service & a strong team work ethic have been the building block of Victor Printing's success. They have the knowledge & expertise to not only meet, but also exceed their customer's expectations. Complete customer satisfaction is the key to success, and now with the addition of the HP Scitex FB500 Printer, they will be able to share their extensive capabilities with all trade customers.