Let us Amplify Your Profits with Our Direct Mail Services
March 27th, 2014 by admin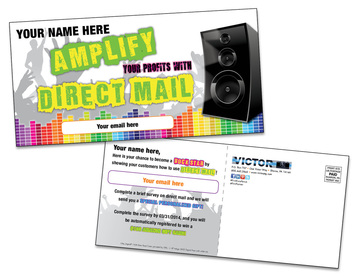 You can rely on Victor Printing to manage an entire direct mail campaign from printing through fulfillment.
Direct Mail Plus™ is a direct mail and marketing solution from Victor Printing that enables our customers to provide one-stop shopping for a direct mail campaign, resulting in higher response rates and improved return on investment.
The team at Victor Printing is ready to help you and your customers with all your direct mail needs.
Our rock'n print services will assure that your next print project will be at the top of the charts! Visit your personal site now, learn more about how we can help you become a Rock Star!
For your added convenience we also offer you Full-Service Prepress, Full-Service Bindery, Finishing and Fulfillment
Services as well as On-demand WebApps.
By keeping all these services in-house, you not only save time and money, but assurances of a speedy delivery.